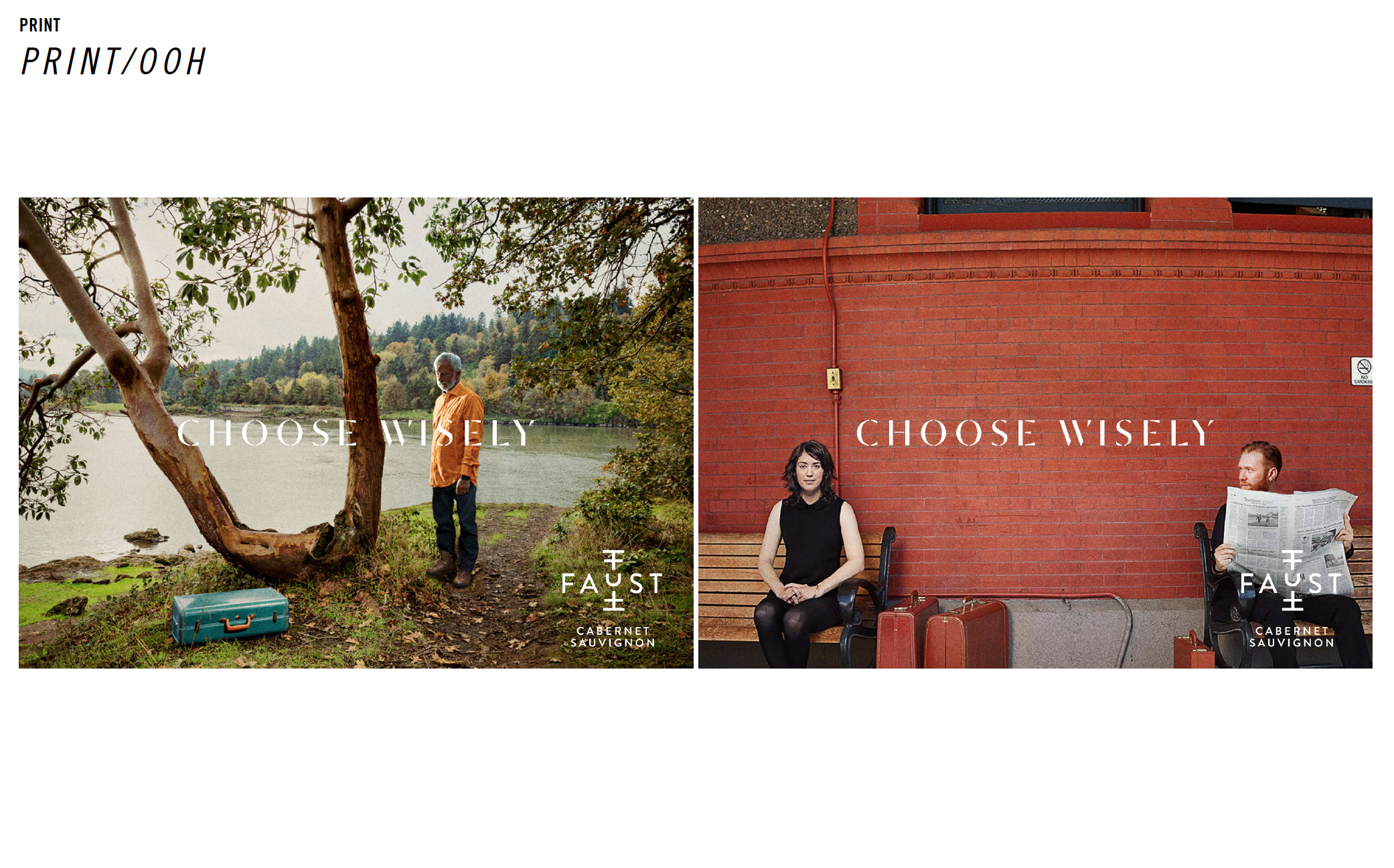 FAUST
Faust is the bad boy of Quintessa's family of wines. Based in Napa Valley, Faust was created for modern millennials with a refined taste.

Their parent brand Quintessa wanted to step away from tradition and launch the new label in a way that would appeal to a younger demographic.

Saint Gabe partnered with 98 Proof Brands to deliver a paid and organic social media strategy. We had fun pushing the creative envelope with bold messaging and a visually stunning direction that would create the "bad boy" image our client requested.

Integrated Marketing, Social Media Strategy, Creative Direction.